Home > About Me
About Me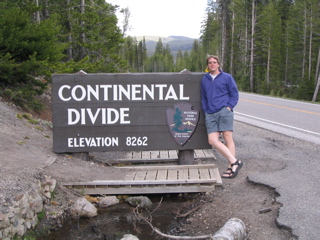 A little about myself for those interested. Of course, mostly my mom and mother-in-law read this site, and they already know this. This is something I wrote up for a band bio I needed. It draws from one of my college application essays, and describes the journey pretty well.
Andrew Frink started his music career on the badminton racket many years ago. Since then, he has migrated to more traditional instruments, including bass, guitar, mandolin, and saxophone. He wandered west from Rhode Island with a car full of various and sundry instruments, his Yale music degree, and a deep and burning desire to loiter in the west. Along the way he has performed with numerous groups in Utah including the Karma Kanics, Catherine's Clock, and Small House Strings, and toured Europe with "Jared Galllardo and Mumblypeg" and "Big Eyed Beans from Venus." Recording credits include Shari Short, Jeanne Rhettos, and Chicago Mike.
The site logo, by the way, is an odd bit of electronic art I've had since 1994 or so. I was doodling in MS Paint at my job, just randomly drawing lines and curves, and this figure just happened. He's called Running Man and I've adopted him as my mascot ever since.