Home > Vroom > Past Vehicles > 74 MG Midget > 74 MG Midget
The Midget
Yes, another one followed me home. This time, it is a 1974 MG Midget. I was looking for a later motor and transmission to put into the Tunebug, and this car came up locally. It was owned someone in my local British car club, a project put together from a couple of cars. It has the pieces I was looking for, and the price was right.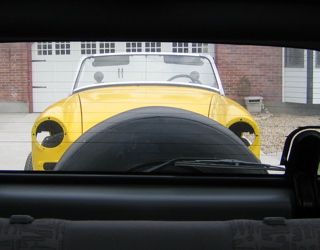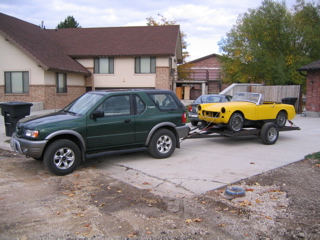 The plan is to remove the engine, transmission and a few other bits that I can use over the next few months. I'll sell or trade the rest of the parts to other folks. The body is in really good shape, just a bit of work necessary to make it ready. I'm sure there's someone out there looking for a good body tub. I was tempted to keep it myself, but I really don't have the time/space/resources to take on another car.
You can see a few more pictures of the car on the Vroom sagas page.